After the pandemic, most have received their vacancies but not everyone is doing so well. The world may be back on track, but for Esmeralda things just took a turn for the worse, or not.
She Lives Desperate, was written and inspired by my own life journey. I often write about my losses, and how God brought me through them. I'm not a pastor, I'm a prophetic filmmaker.
Through history God has had prophetic people do some really strange and offensive things. In the bible, Isaiah 20:2, "2 Three years earlier the Lord had told Isaiah son of Amoz to take off his sandals and the sackcloth he was wearing. He obeyed and went around naked and barefoot. 3 When Ashdod was captured, the Lord said, "My servant Isaiah has been going around naked and barefoot for three years. This is a sign of what will happen to Egypt and Ethiopia.[a] 4 The emperor of Assyria will lead away naked the prisoners he captures from those two countries. Young and old, they will walk barefoot and naked, with their buttocks exposed, bringing shame on Egypt."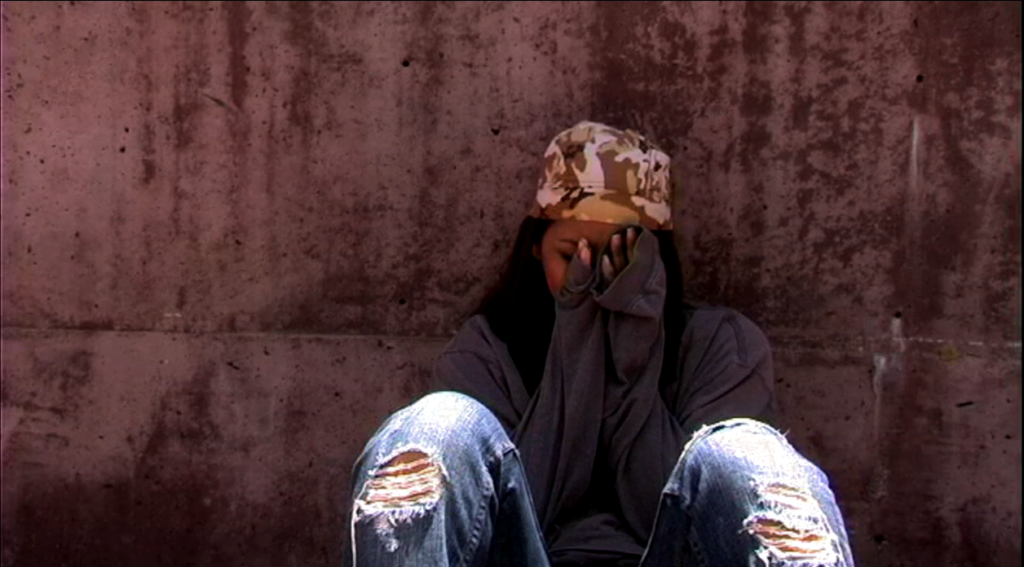 My early films sent lots of "Christians" running. I wasn't saved by a church denomination or doctrine, I was saved and forgiven by a loving God and savior that didn't mind stepping in to trash to rescue me when I least deserved. That's my message, it's my only message. That's why most Christians hate or are offended by it, and people living in trash "get it".
The apostle Paul, said he "i became like those i was preaching to". Why? Because they had their own culture and language so to speak. I'm Californian. My language may be English, but it's a very cultural specific version. When I go to Texas, I stick out like the prophet Isaiah, walking around naked for three years.
She Lives Desperate, is similar. I as the screen writer, was very broken at the time. I had lost everything possible. My soul was destitute. I was a harlot in my soul. I was hanging onto Jesus by a thread. All my Christian friends except a few abandoned me. I wasn't able to show up at church, and had no money to tithe, so the pastor didn't feel obligated to ever follow up with me again.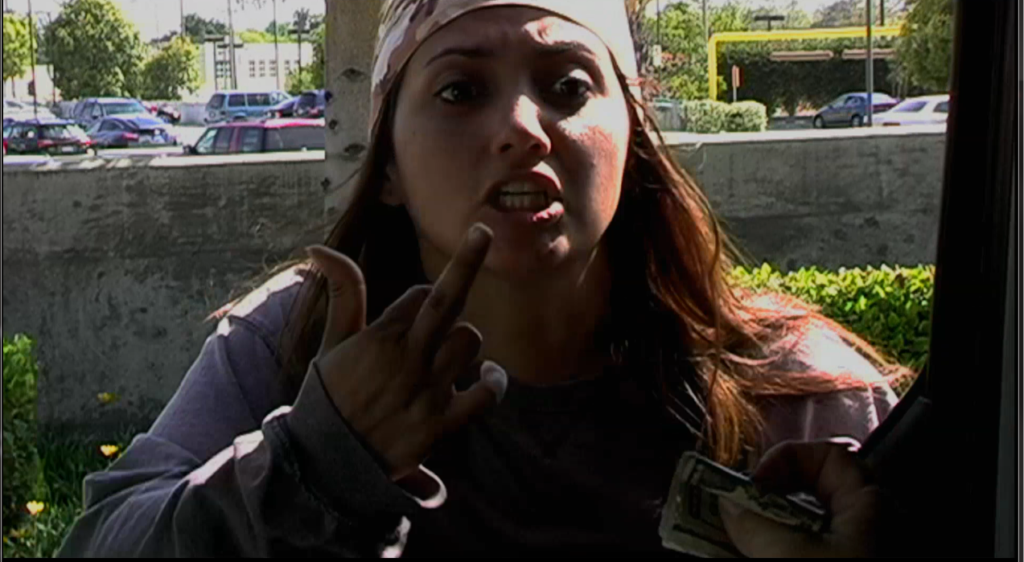 But Jesus, the Holy Spirit, God the Father didn't count me out. I had simply become like Job. Like the harlots Jesus met at the well. Like the man left for dead alongside the road, taken in by the Good Samaritan.
She Lives Desperate is the Good Samaritan story uncensored. The story of the week before the harlot at the well, met Jesus, told from her perspective. (A faith based short film) The original script didn't have any profanity in it. When meeting with the lead actress, I gave her a lot of freedom for the dialog. So I told her, I want you to improvise over the original dialog by using the language and words you would use in this situation. I wanted her to become the woman going through these experiences. I wanted her to become the woman Jesus met. A woman who had been dealt bad life experiences of abuse and found herself eventually discarded. She delivered. She got it. She'd been there before.
I remember when we were filming a particular scene when the script required her to say, "God I hate you, you've made me become such a whore".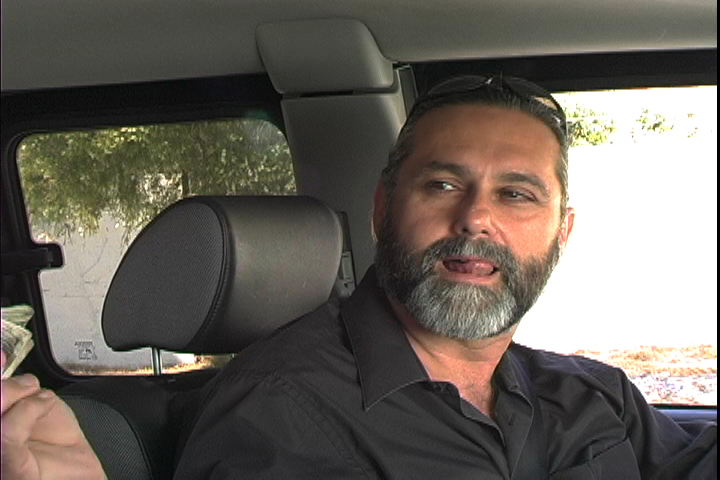 We had to re-shoot that scene multiple times, because it's was so powerful. The crew all had tears in their eyes. We'd all been at a place before, where we had felt abandoned by God. It was one of the most powerful experiences in my life, seeing that performance.
It's near impossible to film with tears in your eyes, because you can't see what is happening on set. The last thing you want is a random squirrel showing up in the scene, during filming.
During its first screening, several Catholic and fellow Christian screenwriters attacked it for its language, lacking religious symbols and some wanted the woman in white to quote a bunch of bible verses.
Then an atheist film director stood up and defended it. I was shocked. He got it. He'd been in a similar kind of life experience before, but with a different outcome. That's when I knew, we had reached our vision.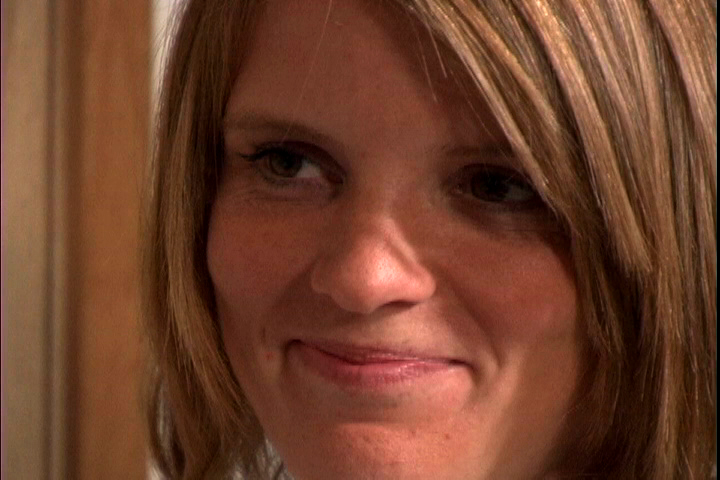 Two weeks later I showed the rough cut to a Catholic woman who was living in immorality. She had lost everything when she was hit by a car that left her with injuries. She had been an upcoming film industry person until someone ran her over in their car.
I didn't tell her in advance what the film was about. At the end she litterally broke down weeping. I wasn't expecting that reaction. It was an amazing moment that presented the opportunity to share the message of forgiveness and Jesus in a way she hadn't previously heard.
1 Corinthians 1:27 " But God chose the foolish things of the world to shame the wise; God chose the weak things of the world to shame the strong."
#postpandemic​ #evicted​ #California​ #shortfilm​ #Drama​
Cast Crew:
Mariana Campos https://www.youtube.com/user/marianac…​ https://www.imdb.com/name/nm3895143/?…​
R. Michael David https://www.imdb.com/name/nm3042342/?…​ Tim Lee Chou https://www.imdb.com/name/nm4138453/?…​
Steve Gibbs https://www.youtube.com/user/mediahog…​ https://www.imdb.com/name/nm4143716/?…​
Hanne Roberts https://www.imdb.com/name/nm4140777/?…​
Nehemiah Richardson https://www.imdb.com/name/nm4139431/?…​ Manuel Negrete https://www.imdb.com/name/nm0624437/?…​
Desha Dauchan https://www.imdb.com/name/nm0202245/?…​
Trevor W. Heasley https://www.imdb.com/name/nm3248592/?…​
David Anthony Ortiz https://www.youtube.com/channel/UCVBT…​ https://www.imdb.com/name/nm3642333/?…​
Andrew Prawoto https://www.imdb.com/name/nm4450968/?…​
Aleem Hossain https://www.imdb.com/name/nm1803260/?…​
Christopher Manus https://www.imdb.com/name/nm2935798/?…​
Randall Garden
Kevin MacLeod (Music) https://www.imdb.com/name/nm1930572/?…​